Jump to Recipe
If you love eating rice just like me and if you want an alternative to biryani, let me share with you my mother's veg pulao recipe. Pulao, otherwise also known as pilaf or pilau is an awesome assortment of flavorful long-grained rice, vegetables, and spices.
I am sure even your mouth is watering as I utter the word pulao. My mother thought me this perfect recipe. Trust me, readers, it is healthy, easy to cook, and can be quickly made. Veg pulao with plain raita goes very well, however you can also enjoy this dish with sides like tasty masala papad, mango pickle, or Mirchi ka salan gravy.
In this blog post, I would share everything you need to know about vegetable pulao. Most importantly, I will show you how to make it healthy to eat.
So let's dive right in!
What Is Pulao
Pulao is one of the most popular rice-based dishes in Indian cuisine after biryani. I love this dish because it doesn't require a lot of effort to cook, unlike a biryani which requires effort and patience.
This dish can be cooked either with vegetables or with meat, however, in this blog post I am going to cover the veg pulao recipe. Different types of pulao recipes that are very popular in India are Tawa pulao, peas pulao, masala pulao, Kashmiri pulao, etc. Very soon I shall share my recipes for each pulao variation.
The popularity and variation of pulao depend on where this dish is been cooked. However, besides veg pulao, my personal favorite is Tawa pulao which is a popular street food eaten in Mumbai. Readers, I urge you to try Tawa pulao, you will thank me 😃.
Difference Between Pulao And Vegetable Biryani
Ok, some myth buster here for my readers regarding pulao and vegetable biryani, before I share my mother's recipe.
I had already covered this topic in my post on the vegetable biryani recipe, do check out my post. But I will address this topic briefly even here. Vegetable Pulao stands independent and should not be mixed up with a veg biryani.
Veg pulao and veg biryani are cooked differently. The draining method of cooking is adopted to prepare a vegetable biryani. While an absorption method is used to cook vegetable pulao.
Please refer to the image below to understand the difference.
Semi-boiled basmati rice is used to cook veg biryani. Later on, the water is drained from it. While water or vegetable stock is used to prepare a veg pulao. The stock used for cooking gets completely absorbed by the rice.
Please refer to my detailed recipe on veg pulao further down in this post to understand in-depth how this dish is prepared. I have covered my veg pulao recipe with pictures.
Key Ingredients You Need For Veg Pulao Recipe
Now that I have helped you understand the basic difference between a veg pulao and a veg biryani, let me share with you what ingredients you require to cook a delicious vegetable pulao at home.
Three major ingredients needed to cook your tasty pulao are rice, spices, and vegetables.
Rice:
Well, the pulao recipe is incomplete without rice. Rice is an integral part of a pulao dish and you must select the right kind of rice.
I recommend using a long grain extra-large basmati rice. I use India Gate basmati rice for cooking pulao. Soak rice in a cup of water for a minimum of one hour, before using it for cooking this dish.
You can also use sona masuri or ambe mohar rice if you are seeking alternatives to basmati rice.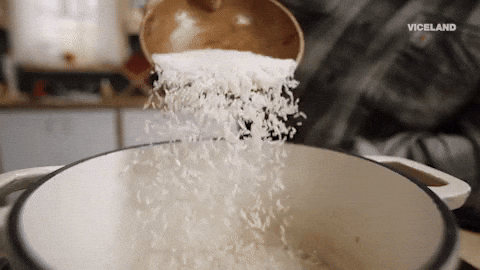 Spices and Herbs:
Spices add a nice aroma and flavor to your pulao dish. Commonly used spices for this dish are cloves, green cardamoms, bay leaves, cinnamon sticks, ginger, garlic, star anise (chakr phool), and fennel seeds.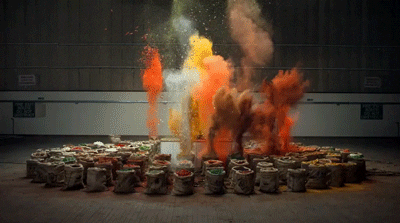 Vegetables:
Vegetables make this dish very healthy. One way to make your kids enjoy vegetables is to serve them vegetable pulao. Not only will they enjoy this dish, but it will also be a healthy meal for your kids.
Commonly used vegetables for this dish are baby carrots, green peas, french beans, cashews, and nuts.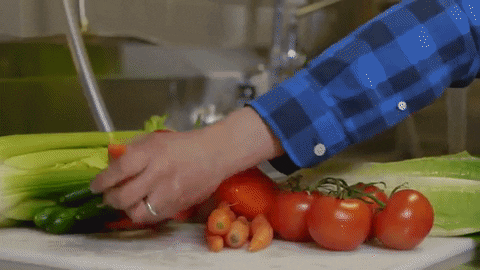 Hotel Style Veg Pulao Recipe:
Please review my detailed list of ingredients below to cook a yummy hotel-style vegetable pulao in a cooker. However, you can also cook this in an instant pot or an oven.
All Ingredients For Veg Pulao:
Long grain basmati rice of your choice. Soak the rice for at least half an hour.
Pure ghee or oil for cooking.
Sliced onions.
Green chilies which are finely chopped.
Grated ginger is also called adrak in Hindi.
Freshly chopped cilantro leaves (dhaniya) and mint leaves (pudina).
Salt as per your taste.
Hot water is required for cooking.
Vegetables For Veg Pulao:
Chopped carrot is also called gaajar in Hindi.
French beans pieces.
Green peas are also known as matar.
Spices for Veg Pulao:
Green cardamoms are also known as ilaichee in Hindi.
Clove, also known as laung in Hindi.
The cinnamon stick is also called daalacheenee in Hindi.
Bay leaf (tej patta) and star anise (chakr phool).
Garam masala powder.
Tips For Preparation:
Please follow my easy yet detailed preparation tips mentioned below to get you started cooking vegetable pulao.
Rinse and wash the rice under running water until the water runs clear.
Soak long grain basmati rice in enough water for at least half an hour. Now drain the water with the help of a strainer and keep the rice aside.
I usually use a pressure cooker for a quick pulao recipe and make pulao over a medium flame.
Add hot water to pulao than cold water which prevents soaked rice grains from breaking.
Keep all the required spices and ingredients ready.
Wash and finely cut all the vegetables and keep them aside. For this recipe, I have used green peas, french beans, and carrots. You can also use potatoes and cashews if you would like.
How To Make Veg Pulao In Cooker [Printable Recipe Card]
Please read below my in-depth recipe guide for vegetable pulao. You can also print this recipe free. In this way, you can have my recipe in your record. I hope you like my recipe and that you enjoy my recipe with your friends and family.
Readers can cook pulao in an instant pot or a pressure cooker. I have cooked my vegetable pulao in an instant pot. I bought it from Amazon. I am a big fan of cookware deals on Amazon.
Veg Pulao Recipe | Pulav Recipe | Veg Pilaf | How To Make Vegetable Pulao
Now cook your favorite veg pulao easily with this step-by-step guide. Enjoy the rich flavor of this dish which is loaded with healthy vegetables, herbs, spices, and aromatic long grain basmati rice. You will best like this dish with papadum, yogurt raita or Mirchi salan.
Ingredients
Ingredients For Veg Pulao
1

cup

Long Grain Basmati Rice

(soaked for at-least half an hour)

1

tbsp

Ghee or Oil

1/2

cup

Onions

(thinly sliced)

1/2

tbsp

Green Chilies  

(finely chopped)

1

tbsp

Ginger

(grated adrak)

2

tbsp

Cilantro Leaves

(Freshly chopped- dhaniya)

1

tbsp

Mint Leaves

(Freshly chopped- pudina)

Salt as per your taste

2

cups

Hot Water
Vegetables For Veg Pulao
1/3

cup

Carrot

(chopped gaajar)

1/3

cup

French Beans

1/3

cup

Green Peas

(matar)
Spices For Veg Pulao
2

pieces

Green Cardamoms  

(ilaichee)

3

pieces

Cloves

(laung)

2

inch

Cinnamon Stick

(daalacheenee)

1

piece

Bay Leaf

(tej patta)

1

piece

Star Anise

(chakr phool)

1

tbsp

Garam Masala Powder 
Instructions
Heat oil/ghee in a pressure cooker, once oil/ghee is heated add star anise, bay leaf, cloves, green cardamoms, and cinnamon stick.

Saute these whole spices on a medium flame for a minute till they start to crackle.

Add thinly sliced onions, saute onions well on medium flame until they turn golden brown, keep stirring continuously.

Add grated ginger, green chilies, and all of the finely chopped vegetables. Mix them well and saute them on a medium flame for 1 to 2 minutes. Add coriander leaves, mint leaves mix it well.

Add garam masala powder, salt as per your taste, and stir it very well.

Add the drained rice, mix it gently and cook it on a medium flame for a minute, stirring continuously.

Now add 2 cups of hot water. Mix everything well, taste the water for species, and salt. Now close the pressure cooker lid, pressure cooks it for 2 whistles. Please wait patiently and allow steam to escape before opening the lid.
Side Dish For Pulao:
Veg pulao is often made as a main course meal. It is most often a go-to recipe for occasions like birthdays, potlucks, festivals, family get-together, house-warming parties, etc. If you have guests coming over, serve them some hot and filling veg pulao restaurant style.
Side dishes that complement veg pulao are plenty. Do check out my blog post on how to make these side dishes as well. These side dishes will surely give your pulao an extra edge.
The following are side dishes that you can have with your biryani.
Boondi Raita: This is a yogurt-based side dish. It is the easiest side to make and it hardly takes 15 minutes to prepare. Irrespective of veg or non-veg pulao, it compliments both dishes very well. Veggies like cucumber, onion, and tomato bring down the spice levels and help your digestion as well.

Mirch Ka Salan

: Salan means curry in Urdu. A pungent curry made with spices and chili or capsicum. Salan is most commonly eaten with rice-based dishes. It complements dishes like pulao, biryani, or tahri very well.
Vegetable Kurma: This is the most common side dish to be had with a pulao. It is a curry-based side dish just like salan but it is made either with potatoes or with mixed vegetables.

Spicy Masala Papad

: This is my favorite side to be had with veg pulao. Simply roast papad and top it up with finely chopped onions, tomatoes, and cilantro. Sprinkle some Chaat Masala (a powdered mix of spices) over the papad to add some sour taste.
Is Veg Pulao Recipe Healthy?
Absolutely yes! Well, you can be assured and enjoy your vegetable pulao guilt-free. Wondering how? Let me share some easy tips and hacks that will make your veg pulao healthy.
While cooking your pulao, use olive oil instead of pure ghee or regular cooking oil. I often use olive oil. Instead of using regular yogurt for raita, go for a low-calorie yogurt.
Instead of using white long grain basmati rice, you can use brown rice. If you are too concerned with calories, you can also use quinoa, shirataki rice, or riced cauliflower.
Closing Thoughts
I am so glad that you discovered my recipe. Moreover, if you have tried this recipe at home, I want to hear from you. Did you and your friends enjoy it? Please let me know in the comments or on your favorite social media channel.
Are you hosting any party at home and don't know what to cook? Well, don't worry serve your guest with some yummy veg pulao restaurant style. And now you also know how super easy it is to make.
Do check out my other recipes on my blog. You can thank me by sharing my recipes with your friends on social media channels like Facebook, Twitter, Instagram, or Pinterest. Also, subscribe to my recipe newsletter. In this way, you will get notified every time I post new recipes.
The following two tabs change content below.
We are passionate food lovers. Our mission is to simplify vegetarian Indian meals for our readers.
Latest posts by Passionate Cook (see all)
Summary
Recipe Name
Veg Pulao Recipe|Easy Step-By-Step Guide [Quick And Healthy]
Author Name
Published On
Preparation Time
Cook Time
Total Time