Mirchi ka Salan-How To Make It Right [Step By Step]
Jump to Recipe
Today, I will share with my readers my mother's step by step recipe for mirchi ka salan. As an avid foodie, since I am vegetarian, I love eating vegetable biryani. But my tummy is never satisfied unless I club my biryani with sides. And mirchi ka salan is an ideal side dish to have with biryani.
This awesome side dish rounds off the majority of popular Indian rice-based dishes. One can certainly enjoy this side with main course meals like biryani, pulao, tahri, etc . In-fact this side dish can also be enjoyed with roti or naan.
Mirchi ka salan is a dynamite combination of chili peppers cooked with tamarind, coconut, and peanuts in a tangy and creamy base of the gravy. This side dish is flavor-rich but some people can find it slightly hot, thanks to the green chili and spices used in preparing it.
I am often intrigued by a wide array of complex flavors delivered by Indian meals. Do you agree with me 🤔 ? I think perhaps, that is the secret of success for Indian meals.
So, do you want to know the secret to turn your meal delicious? Well, pair your meal with contrasting flavors. Mirchi ka salan is one such popular condiment that fits the bill.
In this blog post I will share with my readers everything they need to know about this awesome side dish. More importantly, I will show my readers how to make this dish more easily with minimum ingredients available.
So without any further adieu, let us dive in!
Origin Of Mirchi Ka Salan
Before I share my recipe, time for some history lessons here. I intend to help my readers with a very quick fact check about this side dish.
Salan is an Urdu word for a curry. Mirchi ka Salan originates from the city of Hyderabad. This city is situated in the southern part of India.
Hyderabad is well known for its peculiar cuisine, spectacular monuments, beautiful mansions, and bygone royalty of nizams.
The royal family of Hyderabad, I mean the Nizams, had a voracious taste for luxury. This led them to accumulate tremendous wealth. Their quest not just stopped at erupting palaces and acquiring jewels but also extended towards food. Thus making them a thorough connoisseur of good food.
Nizams were an ardent fan of biryani, the main course dish which has a base of long grain basmati rice and is a meal packed with rich flavor and aroma. Nizam's cook very elegantly clubbed biryani with another side-dish which surprisingly is vegan. We call it today as Mirchi Ka Salan or Mirch Ka Salan.
Ingredients For Mirchi Ka Salan
Now that I have given you some background about this side dish, let me tell you what all ingredients you need to cook this awesome side dish at home.
Mainly three major ingredients are needed to cook this tasty side dish. And these ingredients are chili peppers or jalapeño, spices, and creamy peanut sauce.
Chili Peppers
This side dish is in-fact named after chili. Mirchi in Urdu or Hindi means chilies. So this dish is incomplete without chilies.
I recommend using green chilies or jalapenos.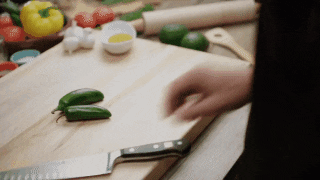 Spices
Spices make this side dish flavorful delight. You would need spices like sesame seeds, poppy seeds, ginger, garlic, mustard, turmeric powder, red chili powder, and garam masala.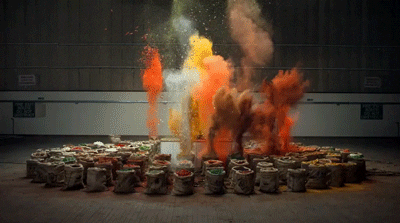 Tamarind and Peanut Sauce
This side dish is in the form of a curry. A combination of thick tamarind and peanut sauce gives this dish a tangy and creamy flavor which tastes simply delicious.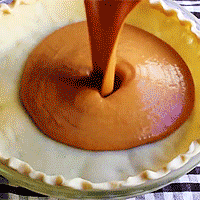 How Mirchi Ka Salan is Made
Please review the image carousel below for an easy step-by-step guide on cooking a yummy mirchi ka salan.
For my detailed recipe, please read below my in-depth recipe guide. You can also print this recipe free so that you have this recipe in your record.
I hope you like my recipe and that you enjoy my recipe with your friends and family soon.
Mirchi Ka Salan Recipe|Mirch Ka Salan |Salan Recipe|How To Make Mirchi Ka Salan
Try this awesome side dish with your biryani or pulao. It is one of the popular hyderabadi side dish which is made of chilies and it full of rich flavor and aroma.
Ingredients
2

tbsp

Peanuts

(moongphalee)

1

tbsp

Desiccated/Dry Coconut

(kopra)

1/2

tbsp

Poppy Seeds

(khaskhas)

2

tbsp

Sesame Seeds

(til)

1/2

Inch

Chopped Ginger

(adarak)

2

pieces

Peeled Garlic Clove

(medium) (lahasun)

1

piece

Onion

(thinly sliced) (pyaaj)

2

tbsp

Oil

(tel)

2

tbsp

Tamarind Paste

(Imalee)

6

pieces

Green Chilies Slit and De-Seeded

(per your spice level) (hari mirch)

1/2

tbsp

Cumin

(jeera)

1/2

tbsp

Mustard

(rai/ sarsoan ke beej)

6

pieces

Fresh Curry Leaves

(karee patte)

1/2

tbsp

Red Chili Powder

(laal mirch)

1/4

tbsp

Turmeric Powder

(haldi)

1/2

tbsp

Garam Masala Powder

Salt as per your taste

(namak)

2

cups

Water

(paani)
Ingredients For Masala Paste:
2

tbsp

Peanuts

(moongphalee)

1

tbsp

Desiccated/Dry Coconut

(naariyal ka burada)

1/2

tbsp

Poppy Seeds

(khaskhas)

2

tbsp

Sesame Seeds

(til)

1/2

inch

Ginger

(chopped adarak)

2

pieces

Garlic Clove

(peeled lahasun)

1

piece

Small Onion

(thinly sliced pyaaj)

1

tbsp

Oil

1/3

cup

Water

(if required)
Instructions
Preparation For Masala Paste:
On a medium flame dry roast peanuts, sesame seeds, poppy seeds and desiccated coconut; once all ingredients are well roasted, rest it aside to cool down.

In a saute pan, add some oil and saute thinly sliced onions until it turns golden brown. Add ginger and garlic, saute it well until the raw smell disappears. Rest it aside to cool down.

In a blender jar, add all these ingredients and blend it to make a coarse masala paste, to blend you can use nearly ⅓ cup of water if needed.
Preparation for Tamarind Paste:
To make tamarind paste, heat some water and soak tamarind in it for sometime.

Squeeze and extract tamarind pulp and keep it aside.

You can also use ready made tamarind extract, which is easily available in any indian grocery stores.
Preparation for Chilies
Take 5-6 fresh green chillies, slit them lengthwise and de-seed them.

Take an oil in a fry pan, fry de-seeded chillies for 2 – 3 minutes and keep it aside.
Method Of Preparing Salan/Curry
Heat a saucier or saute pan; add some oil in it. Once oil is heated add mustard and cumin seeds, once mustard and cumin seeds crackle, add curry leaves saute it for 30 seconds or so.

Add coarse masala paste, saute it for a minute.

Add turmeric powder, chili powder, garam masala powder and salt salt as per your taste; saute it for a minute or two.

Now, add tamarind juice paste, add enough water to make a thin gravy, mix it well to break any lumps from gravy.

Cover the saucier / saute pan with lid and simmer it on a low to medium flame for 8 to 10 minutes.

Now add fried chillies, cover the lid and again simmer it on low flame for 5 to 6 minutes until the gravy thickens.

Mirchi ka salan is ready to serve with your choice of biryani or pulao.
Tips To Make Good Salan/Curry
Recipe for mirchi ka salan would need roasting ingredients such as peanuts, coconut, sesame seeds, poppy seed on a low to medium flame, to ensure ingredients are roasted enough to release their aroma and they don't get burned. Mirchi ka salan with fresh coconut tastes simply delicious!
If one doesn't have tamarind one can use lemon juice, however, tamarind gives a good dark color to the salan. One can adjust the number of chilies based on the spice level.
One can also add a little bit of jaggery for a hint of sweetness, however, I like or prefer salan without jaggery. If one wants to make vegetable salan, one can replace green chilies with either boiled or with sauteed vegetables. Many people also love michri ka salan with capsicum, it is very popular especially in southern India.
Closing Thoughts
I am so glad that you discovered my recipe. If you have tried this recipe at home, I want to hear from you. Did you try it with yummy biryani or pulao? And did your friends enjoy it? Please let me know in the comments or on your favorite social media channel.
Are you still confused about what to eat along with your biryani or pulao? Well, don't worry as now I have given you some side dish options like mirchi ka salan and raita. And you also know how super easy are these side dishes to make.
Do check out my other recipes on my blog. You can thank me by sharing my recipes with your friends on social media channels like Facebook, Twitter, Instagram, or Pinterest. Also, subscribe to my recipe newsletter. In this way, you will get notified every time I post new recipes.
Liked What You Read? Also Check These Articles
The following two tabs change content below.
I am a passionate cook. Welcome to my food blog. I aim to simplify the cooking experience for you through the easy recipes I will share.
Latest posts by Passionate Cook (see all)
Summary
Recipe Name
Mirchi ka Salan-How To Make It Right [Step By Step]
Author Name
Published On
Preparation Time
Cook Time
Total Time
---
---